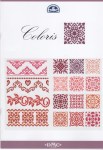 DMC Coloris ABC Cross Stitch Chart Booklet
Coloris ABC Chart Booklet. Cross Stitch Chart Booklet with simple designs for using the DMC Coloris Threads. Includes an Alphabet, Geometric patterns, Four Season Trees and ideas for borders. (Threads not included) RRP £3.99
Salesprice with discount:
Discount: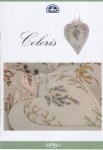 DMC Coloris Hearts Traditional Embroidery Booklet
Coloris Hearts Traditional Embroidery Chart Booklet. 4 Seasonal Heart Traditional Embroidery Designs for using the DMC Coloris Threads. Designs for Spring Heart, Summer Heart, Autumn Heart and Winter Heart (Threads not included) RRP £3.99
Salesprice with discount:
Discount: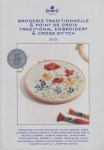 DMC Traditional Embroidery and Cross Stitch Book No 03
DMC 15625/22 Embroidery Book (No 03) Flowers of the Four Seasons. Choose from 8 twinkling cross stitch and heavenly embroidery designs, then sprinkle some stardust into your stitching with Mouline Etoile! (Book only included) Please note the main introduction is in French but there is an English translation on the following page.
Salesprice with discount:
Discount: