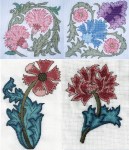 Arts & Crafts Cross Stitch Chart Pack
Arts & Crafts Cross Stitch Chart Pack. Featuring 4 of our designs inspired by William Morris and William DeMorgan. Charts included Morris Compton, Morris Chrysanthemum, DeMorgan Carnation and DeMorgan Stylised Flowers. RRP £18
Salesprice with discount:

New Baby Cross Stitch Kit
New Baby Cross Stitch kit from the Karen Carter Collection at Heritage. Kit contains 14ct Zweigart Aida fabric, Charts and instructions, Needle and DMC stranded Cottons. Approx design size 37.5 x 10cm (14.75 x 4") Currently out of stock, normal despatch time 7-10 days.
Salesprice with discount:
Discount: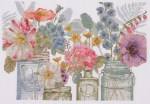 Rainbow Seeds Flowers X Counted Cross Stitch Kit
Rainbow Seeds Flowers X Counted Cross Stitch kit from the Watercolour Flower Art range designed by Lisa Audit. Level: Advanced. Kit includes DMC 6 Stranded Mouline thread, chart & instructions, 14ct Aida and Needle. Design size - 30 x 22cm (11.4" x 9.4") RRP £19.99
Salesprice with discount:
Discount: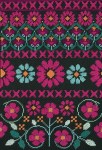 Pink Geo Flowers Cross Stitch Kit
Pink Geo Flowers Half Cross Stitch kit Level: Easy - design uses half cross stitch only. Kit includes DMC Perle Cotton (non divisible), chart & instructions, 14ct Black Aida and Needle. Design size - 20 x 30cm (8 x 12") RRP £19.99
Salesprice with discount: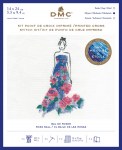 Rose Ball - Ball Gown Printed Cross Stitch Kit
Rose Ball Printed Cross Stitch Kit from the Ball Gown Fashion Illustration range. This kit is a printed cross stitch kit, no need to stitch black brush-work, just cross stitch the fabulous frock! Level: Intermediate. Kit includes DMC 6 strand Mouline and Etoile thread, 14ct printed aida, chart & instructions and needle. Dimensions Approx. 14 x 24cm (5.5 x 9.4") RRP £14.99
Salesprice with discount: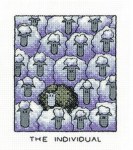 The Individual Cross Stitch Kit
The Individual by Peter Underhill from the Simply Heritage Collection at Heritage Crafts. Kit contains 14ct Zweigart aida fabric, Charts and instructions, Needle and DMC stranded Cottons.Approx. design size 9 x 11.5cm (3.75 x 4.5")
Salesprice with discount:
Discount:

Wedding Day Cross Stitch Kit
Wedding Day Cross Stitch kit from the Karen Carter Collection at Heritage. Kit contains 14ct Zweigart Aida fabric, Charts and instructions, Needle and DMC stranded Cottons. Approx design size 37.5 x 10cm (14.75 x 4")
Salesprice with discount:
Discount: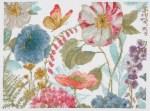 Rainbow Seeds Flowers I Counted Cross Stitch Kit
Rainbow Seeds Flowers I Counted Cross Stitch kit from the Watercolour Flower Art range designed by Lisa Audit. Level: Advanced. Kit includes DMC 6 Stranded Mouline thread, chart & instructions, 14ct Aida and Needle. Design size - 29 x 20cm (11.4" x 8.6") RRP £19.99 Currently out of stock, normal despatch time 7-14 days
Salesprice with discount:
Discount: